Apprenticeship Scheme
From September 2017, we are introducing a new and exciting activity into our curriculum for all children to participate in. We are calling this our 'Apprenticeship Scheme'.
Through discussions with staff and pupils, we have found that many children do not have high aspirations of themselves. They see school very much as something that is 'done to them' in the here and now but are not seeing that what they learn now has an effect on their future lives and work. People often ask children what they want to do when they grow up, but why at the age of 8 would a child know, when their experience of jobs and working life can be limited?
We want to address this by giving our children the opportunity to see what goes on outside of our school and to see how the skills we learn at KS2 and beyond link into work that is actually taking place in our society. To do this, every child will belong to an 'Apprenticeship Group' that focuses on a different area of work.
The children will be able to achieve skills levels within their field as they progress through the year and find out more about the jobs involved in their line of work. Levels 1 and 2 should be achieved through the work they will participate in in school, with Level 3 requiring some self-study at home.
The year will culminate in a sharing assembly so all the children can see what other apprenticeship groups have learnt and experienced throughout the year. Also we will hold a Careers Expo for the children to present their work to parents and other that will have been involved during the year.
If you have an amazing job or know someone with contacts within the various apprenticeship fields we would love to hear from you. There may also be opportunities to accompany us on trips. Please contact me if you would like to take part or have any questions.
Animal Care
20th September 2017: This session we focused on our skills and what we are good at. We all spoke about how our strengths are different and useful for different things, and that we are all important. After this we researched different job roles in the Animal Care sector and each completed two job profiles. We looked at the different roles, the qualifications needed, what skills are needed and what tasks each role entails.
8th November 2017: Today the Animal Apprenticeship group met two female guinea pigs. The group were taught how to look after guinea pigs, what they can and cannot eat, suitable housing, signs of disease and infection, how to check eyes, ears and fur. The group were also given the opportunity to have a cuddle and feed the guinea pigs some vegetables. After the guinea pigs went home, we spoke about our upcoming trip next week to Wood Green, and researched some other rescue centres to see what kind of work they do.
Emergency Services
20th September 2017: This week the Emergency Services team designed our front cover for our folders, designed badges for when we go on visits or have visitors in, listened and talked about the Dinosaur called Tiny, created a mind map displaying hat we are good at and started looking into what is involved in becoming a police officer.
History
20th September 2017: We had fun today thinking of things that we are good at and then discussing self-image, thinking of positive adjectives to describe ourselves. We talked about qualifications; the children already knew a huge range of different qualifications from SATs right up to Masters Degrees in addition to life skills and vocational qualifications from hairdressing to learning to drive. We had a think about what qualities and skills we might need to have a career in history and came to the conclusion that helps to be nosey as you always need to want to find out more.
Information Technology
Thursday 8th November 2017: Today, we thought back to our visitor coming in and wrote Thank You letters for Mr West giving up his time.
We then investigated the History of Computers and discovered lots of interesting facts (please refer to the the mind map below).
11th October 2017: Today, the IT group had a visitor! Before lunch, we discussed about the differences between skills and qualities, when thinking about jobs and decided that skills were things that you could learn (like Maths, computer skills, painting) and that qualities were things to do with your personality (like being creative, being a team player and listening carefully). We agreed that some of the qualities can be taught and improved upon. We finished this session by creating some questions that we would like to ask our visitor to find out about what he does as a job. Steve West, who works for Amazon Web Services came in and talked to us about what he does for his job. He helpfully explained about what IT is – from smart phones to the internet! He answered lots of questions from the children and shared the different qualifications that he needed to be able to do his job. The children were very surprised to hear that he needs to do exams every two years to be able to keep going with his job!
20th September 2017: we started off by thinking about what we are all good at. We then focussed on the skills that we needed in order to be good at, for example, gymnastics. We also discussed about not "judging a book by its cover" and decided that we shouldn't make decisions about what people are like before we get to know them. In the afternoon session, we looked at all of the different types of qualifications that can be gained as you pass through the education system. After that, we investigated different types of jobs that are available by looking on IT job websites. We were amazed at how much some of the posts paid!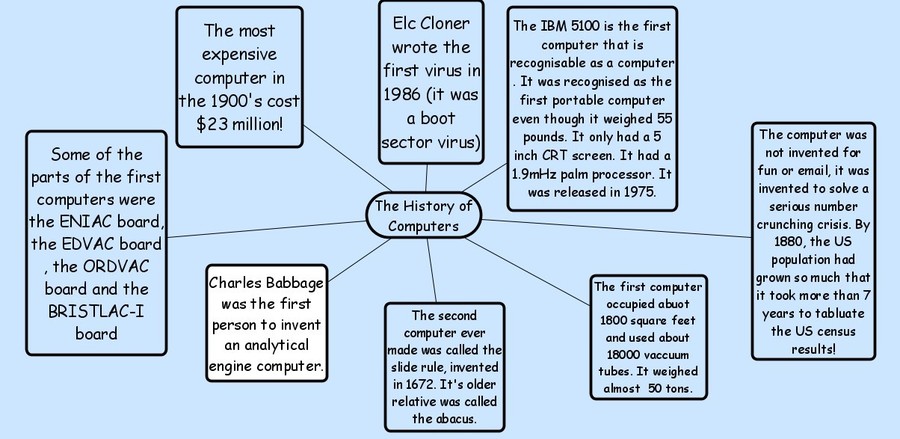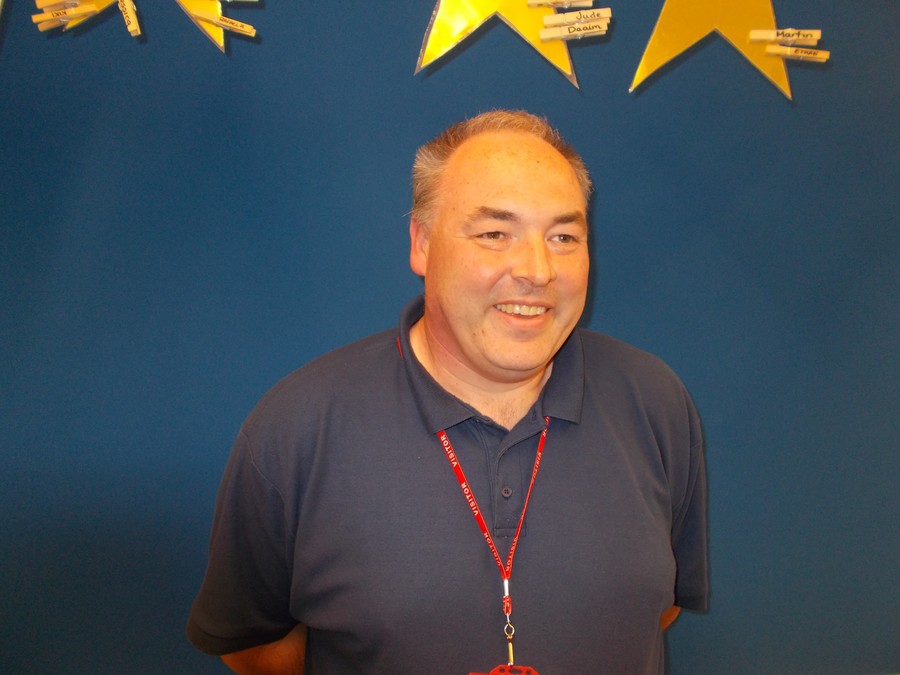 Media
20th September 2017: Today our Media apprentices thought about the type of things they are good at. We then discussed as a group what type of skills they have and where they might see those skills in the world of media.
We spoke about how people are perceived in the media and if we should judge a book by its cover. We discussed about how we can change our mind set to enable us to achieve our goals.
Military
20th September 2017: This was the second session of the military apprenticeship group and today we looked at what skills each of us had, both individually and as a group. We also discussed what we were good at and what we found challenging. There was lots of really good discussion, especially after we had looked at the book 'A dinosaur named Tiny'.
In the afternoon we looked at various adverts for each of the individual forces – RAF, Army, Navy and Royal Marines and discussed what jobs they were advertising, but also what was highlighted in all of the adverts (travel, team work and friendships). We then worked in teams and came up with a selection of skills and qualifications they thought would be needed in this profession. A really enjoyable afternoon!
Science
11th October 2017: Continuing our work on skills from our last session, children looked more closely at what it means to be a good communicator. We played a few games that helped us determine the key features of a good communicator and the children agreed that these would include good eye contact, good listening, the ability to express one's own opinion, speaking clearly and confidently and being confident in asking questions. We then looked at the different qualification levels you could acquire, starting from A-levels, then BSc, moving on to MSc or PhD all the way up to Professor. We discussed how long each qualification would take and what would each require. We finished our session with an inspirational video clip by a Nobel Prize winner, the physicist Richard Feynman who is known for his work in the path integral formulation of quantum mechanics and the theory of quantum electrodynamics. In the clip, Richard Feynman explains why he became a scientist.
20th September 2017: Today we shared what we thought we could do well and thought about the skills that help us be good at it . We then looked at the skills that scientists might need to do their jobs. We found out that you would need to have good scientific knowledge and also keep up to date with new scientific publications. We also found out that you need to be able to observe and analyse results. We discussed lots of other skills too.
Travel
11th October 2017: This week we looked at maps of Stansted Airport. We were really surprised by how many shops and restaurants there were there. As well as people that work in these retail outlets we explored jobs in other areas of the airport such as check-in, security and car parks. By looking at current vacancies at the airport we came up with a list of skills that were often asked for to work in a job at the airport: flexibility, good communication skills, conflict management skills, teamwork, excellent dress code, team work and a full driving licence. These are skills that it would be good to develop as we get older. We also came up with a list of jobs that take place in a large hotel. This is in preparation for our next session where we are going to explore the Marriott Hotel.
20th September 2017: Today we explored the different skills we thought we had. We celebrated how we are all different and that meant that we could use our skills to our advantage when working together as a group. We read a book which showed how sometimes we don't know what our skills are because we haven't tried doing something yet! Having a 'growth mindset' would enable us to try different things and explore a variety of skills.
We then looked at travel brochures to try to work out what skills travel agents might need when helping customers book holidays. A good knowledge of the world, an interest in travelling and good maths skills were somethings we came up with. We also thought it might be quite important to have good customer skills and be friendly as who wants a miserable travel agent?
Lastly we looked at a world map to locate different countries and cities. We tried to decide where the whole apprenticeship group should go on holiday – America? Dubai? Australia? We're not sure yet, but we'll keep you posted!
Education
Wednesday 8th November 2017: we had a visit from Mrs Bennett, a driving Instructor.
Engineering
20th September 2017: It was a great day for the Engineering Apprentices today. We began by thinking about the things we were each good at and shared that with our team. We also thought about what we were like when we worked in a group and formed teams of three with different types of people.
Our Chief Engineer then set us the challenge of solving a problem as a team - how to span a gap by making a bridge out of just paper and sellotape. Every team successfully spanned the gap, and some teams were able to add lots of mass to their bridge before it collapsed. We decided that cylinders were quite good structures for building with because a circle is a strong shape when load is added to it.
We finished by reflecting on whether our opinion about group work had changed - some people were less shy than they thought!
We're looking forward to the next session in three weeks.
Horticulture
Wednesday 9th November 2017: Due to a last-minute cancellation from the Landscape Architect, we horticulturalists used our time wisely! Today was a hands-on session as we learnt about the gardening skills of designing, planting and identification.
Expertly led by the knowledgeable Mr Hill, the Hartford Horticulturalists kicked off the school's journey towards developing an outdoor learning area. We spent time marking out the planting area, digging 90 holes, planting 12 different varieties of hedge, and protecting each sapling with a bamboo stick and growth guard.
The children worked incredibly hard and should be proud of their amazing accomplishment!
11th October 2017: We kicked off our third Apprenticeship session by looking at what good (and bad!) communication looks like. Lots of role play and discussion later, we had a good idea of how to communicate in an effective way with each other. During the second part of the session, we went outside armed with clipboards to map out part of the school grounds. We included the sensory garden and pergola, bug hotels, herb garden, pond and nature trail. Each of us sketched what was there already and created notes on the kind of improvements that we would like to make to the area. We would like it to become more of an outdoor classroom learning environment and so shared lots of ideas to achieve this.
Lastly, we came back into the classroom to draw in pairs what we would like to see as the final design. This is in preparation for the Landscape Architect who is visiting us in November. She has already been on site and has begun to map and cost out how the outdoor area could best be improved. We are really looking forward to meeting the Landscape Architect and seeing the proposed designs!
20th September 2017: In our first proper session in the Horticulture Apprenticeship scheme today, we began by exploring what we are good at and what our skills are. We shared the things that we thought others in the team were capable of too.
We thought carefully about what skills are needed in the world of jobs. In preparation for the next couple of sessions, we also learnt about the main skills and duties of a gardener. The children had an amazing knowledge about this already and are well on their way to ticking off one of the Level One criteria for this scheme.
We finished by learning about a dinosaur called Tiny, who was worth much more than he and others had given him credit for! We talked about how we could apply this knowledge in our own lives.
Justice & Law
8th November 2017: the group have looked at the qualifications certain jobs require and what personal skills and attributes you need. This session, we wrote job adverts and made posters to attract people into a job such as a police dog handler.
20th September 2017: The Law and Justice group have been looking at the qualities we think someone with a job in this area would need….
Patience, Consideration, Compassion, Listening skills, Talking skills, Defending people's rights, Obeying rules and laws, Honesty, Reliability, To be fit and healthy, Acting skills, An ability to see both sides, A sense of fairness, Maths skills, Be good at managing money, Good writing skills, Good presentation skills and To enjoy debate/argument/ changing people's minds.We thought about our own skill set- what we thought we were good at and what our friends thought of us. Many of the skills appropriate to the jobs we thought of last week we had! We also wrote a letter to a local magistrate inviting him to come and visit us.
Medical
Wednesday 11th October 2017: This week we looked at what is important in communicating with other – including eye contact and gestures. This afternoon we have looked at locations of body organs, especially the position and roles of the pancreas, gall balder and liver. We have thought about these so we understand a bit more before Mr Harper (consultant surgeon) joins us next session.
20th September 2017: In the medical group we discussed what we are good at ad the skills we have. We then thought about all the different types of qualifications and how you would achieve them. This led us to think about which ones were needed in different jobs related to medicine.
Music & Theatre
11th October 2017: Today the group had a very special guest. Miss V, a make-up artist who specialises in special effects, came to give the children a 'make over'! The children were eager to ask questions like "what kind of education is needed to become a make-up artist?" The children learnt that Miss V had gained qualifications such as maths and english, and had attended university. After lunch they got to explore the make-up and participate by giving each other 'injuries' using latex, fake blood, tissue, and make-up applied with the use of specialist brushes. Everybody enjoyed themselves and had a 'gruesome' hands-on experience!
20th September 2017: The music and theatre group discussed the skills we each have and drew mind maps of these. Later we looked at a local theatre – The Cambridge Arts Theatre and looked at all the people on the staff and what their job titles meant and what skills they would need to do them. Do you know what skills a Chief Electrician, a Stage Door Keeper a Box Office Assistant or a Marketing manager might need by way of skills? We decided that a Chief Electrician needed to be good at following instructions and be safety conscious but a Box Office Assistant needed to be good at maths and have a friendly manner.
Sport
Wednesday 11th October 2017: this week we looked at what is important in communicating with other – including eye contact and gestures. This afternoon we have looked at the different job roles in sport and the children started to research a particular role. They began to investigate the role, responsibilities, skills and qualifications for a specific Job.
20th September 2017: In the sports group we discussed what we are good at and the skills we have. We then thought about all the different types of qualifications and how you would achieve them. This led us to think about which ones were needed in different jobs related to sports.